Many investors shy away from agricultural investments because of the misconception that agriculture is a risky venture.  However, whether the venture is risky or not really does not lie in the sector, but more on the investor themself.

Agricultural investments have defined risks and benefits.  It would indeed be very risky if one were to invest in low quality land. However, the case is very different if we were talking about prime investment grade farmland which provides stable and consistent returns while appreciating the principle.

Investors who do not have a foot in the agricultural commodity market are sorely missing out.  I would guess that almost 90% of those reading this have no idea how agricultural commodities can benefit them.  This is not their fault entirely, as most stock brokers and hedge fund managers are always calling for more buys into things like properties and bonds.  Investors often call agricultural commodities 'risky', but these are the very same folks who buy heavily into funds where they watch their shares drop significantly. No commodity has ever gone to zero, and they never will.

AgricultureMutualFunds

2009 - 2018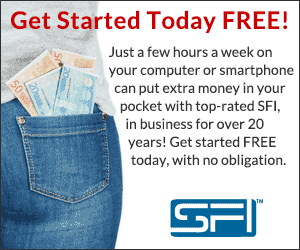 How to Find Agriculture Mutual Funds

Go to
Yahoo! Finance
.  Yahoo! Finance is the highest-rated investment research site, according to Alexa.com.  Click on the
Investing
tab and then scroll down to
Mutual Funds
.  Next select the
Fund Screener
link.
Select Specialty-Natural Resources in the category box.  Click Find Funds at the bottom.  This category included 147 mutual funds in this fund category as of March 2013.  Not all the funds will be agriculture related, but some will.

Next, organize the funds by performance: select Performance (next to "Display For This Screen") and click View.

Click on Return YTD to order by yield to date.  Click on the ticker symbol and click Purchase Information under Fund for Minimum Initial Investment.  The average minimum investment is usually $1,000 to $10,000.

Contact the broker to request a prospectus and make a purchase.  Click on Profile for contact information.

You can also
click here
to see more potential
Agriculture investments
on
Yahoo Finance.
Agriculture is the staple of almost every country's economy.  By being able to provide one of the basic necessities of life, food, agriculture commodities create a tremendous economic impact.  It cannot be denied that the food and farming industry is critical to the balance of trade and employment in every nation.  All across the world, it is agricultural farmland that supports the economic base of nations.  Let us not forget the impact that China will have on the world's agricultural economy.  The United States has a population of about 325 million, and about 330 million crop acres in production.  In similar comparison, China has 1.4 billion people living off 270 million crop acres!  The economic boom in China is imminent and just starting.

In recent years, the land and agricultural business has not received the best of press.  There are a few selected companies out there which are measured as trustworthy, and all it takes is determination on your part to seek out these companies and to learn about investing in agricultural commodities.  Investing in agriculture can be very lucrative to the informed investor. 

The Inflationist believes in the power of public investing talent and aims to harness its collective talent to benefit readers.  We aim to encourage you to nurture, develop and share your investing style with the rest of us.  The Inflationist strives to provide objective and transparent Stock Reviews for all investors alike.

Knowledge is power, and in relationship to commodities, we need all the knowledge we can obtain before making a decision in Commodity Trading.  Find out more about Making Money in Stocks, Bonds, Forex, Commodities and Agriculture.

Investing in Agriculture - Defining the Risk in Agricultural Commodities

by Baron J. Woods